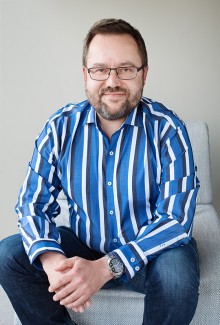 Eric Houghton
Therapist and Counsellor
BA Psychology/MA Gestalt Therapy
I am pleased to be involved with Terrace Counselling & Therapy. Our strength is in having a group of skilled practitioners who bring a huge amount of complementary experience and passion for helping people reach their true potential. In my own journey I have been fortunate to work with, and learn alongside, caring and authentic people who have supported my own desire to be more aware and accessible to my clients.
I first came to Aotearoa / New Zealand at the age of 8 and have lived in Dunedin, Kapiti, the Tasman Region and Wellington. Apart from a few years working overseas, and five years in the rural parts of Nelson/Tasman, Wellington has been home for my adult life. I cannot imagine finding a better place to live, work and raise a family. Sometimes, as Kiwis, we lose sight of the great life that is possible here.
Prior to working in the therapeutic field, I worked in various roles in the field of communications, broadcasting, film and television. My interest in psychotherapy began with me engaging in my own personal work. After first-hand experience of the transformative effects of counselling and psychotherapy, I became motivated to offer this to others. I began by completing a degree in psychology at Victoria University and attending training workshops in various aspects counselling and psychotherapy. In 2018, I completed a Masters in Gestalt Therapy in Australia. This follows four years of psychotherapy training with the Gestalt Institute of New Zealand. This training is fully accredited by the New Zealand Association of Psychotherapists (NZAP) and the Psychotherapists Board of Aotearoa New Zealand (PBANZ).
I have completed a number of trainings in group facilitation, and have trained other facilitators in how to work with various groups. I am currently Co-Chair of International Relations on the Gestalt Australia New Zealand (GANZ) council. Previously I was a representative member on the board of the Gestalt Institute of New Zealand (GINZ) and a student member of the New Zealand Association of Psychotherapists (NZAP). In addition to seeing private clients on The Terrace, I previously worked as a guidance counsellor at a local college. I have also facilitated groups in parenting through separation, adolescent resilience and grief by suicide. In my role as a facilitator-trainer I have worked in various locations around New Zealand.
If you feel like you need someone to assist you on your journey, I am available in central Wellington to see you one to one. Please feel free to contact me directly on 021 661 565 or via the enquire now page on this website.