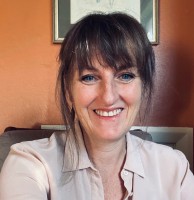 Diane McIndoe
Psychotherapist
Registered - Psychotherapists Board of Aotearoa, New Zealand (PBANZ)
Diploma of Gestalt Psychology
BA Honours (Psychology)
About My Work
I am a registered and experienced psychotherapist. I earned my Honours degree in Clinical Psychology at Victoria University and some years later undertook retraining and a specialist qualification in Gestalt psychotherapy. Before establishing a private therapeutic practice, I had a satisfying professional career as a manager, consultant, trainer and programme specialist, in both corporate and government organizations.
What I Do
I offer psychotherapy to adults, during 60 minute individual sessions. Two ways of seeing me are most common.
Short term therapeutic counselling
This is often focused on particular issues, periods of heightened stress, specific mental health concerns, or facilitation to move through normal life transitions. At least 3, and up to 12, sessions is usual.
Psychotherapy
This may be longer term - months to a year or more - with an emphasis on deepening self awareness as a basis for things such as coping with stress, addressing long standing problems, trauma resolution, enhanced relationships and personal growth.
My Approach
My approach is awareness and emotionally focused, at all times paying attention to a mindful balance of thinking, feeling and physical aspects of self. We attend to the links between present difficulties and past experiences, as necessary. This can be a useful way of making meaning of your current life and relieving feelings of being blocked or stuck. Over the course of therapy you can expect your overall understanding of yourself and others to significantly increase and new ways of being with others to emerge. Clearly identifying the patterns that reoccur in your life and relationships will allow you more choice about who and how you want to be Further to this, in offering you an awareness based psychotherapeutic experience, I believe, that step by step, you can achieve a more vital and connected life. And, just as meaningfully, one with less worry.
What I Believe
I value and look for the following for myself, and also hope to offer these things to others - honesty, connection, creativity, challenge, gentleness, embodiment, liveliness, solace, feeling and presence.

What Do You Do?
Most people see me weekly for an hour at a time. However, in some circumstances clients wish to meet me more or less often.
There is lots of accessible parking immediately near our central city building on The Terrace.
A good way to start is to phone and speak with me. Email is fine too if this is easier for you. Usually we can meet within a few days so that you don't have to wait too long to get some sense if I am the right person for you.
Contact
You can contact me directly on 021 101 5111, my email is diane.mcindoe@gmail.com, or via The Terrace practice contact page.